Blue, Black and British: A Night of Music and Poetry
Mon 24 April 2023, 7.30pm
Venue TBA, London
In collaboration with Poet in the City and inspired by our new opera Blue, ENO will explore the parallels and differences between the fight for racial justice in the USA and UK.
As a leading arts organisation, we are committed to being the opera house for everybody. We were founded on the principle we are open and accessible to anyone, whoever they are. Therefore our diversity and inclusion strategy has to be right to ensure ENO delivers its core purpose.
As part of this we want to highlight stories on our stage that focus on people with lived experiences of racism. Our work with Poet in the City forms part of these efforts, so please come and join us for an evening with leading Black contemporary poets and ENO musicians. We will reflect on the opera's themes through a UK lens, and draw parallels with the singers and performers own work and lived experiences.
Poet in the City
Poet in the City connects people and places through poetry.
Poet in the City helps people and places tell their stories, creates access to challenging ideas, attracts radically new audiences, brings about social and behavioural change, and creates awe-inspiring large-scale entertainment. From poetry in libraries to arts centres, car parks to community venues and festivals to music halls, we present poets who can enlarge our worlds.
They work at the heart of the city and at any moment, you might find us transforming a public library with dub poetry and sound systems, taking over a train station with poetry tickets and buskers, presenting poetry to thousands of people under the St Paul's Cathedral dome or celebrating the stories of communities through cultural placemaking work. ENO are proud to be working with Poet in the City and to connect this two art forms in an exciting a challenging way.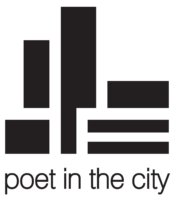 Blue
Blue was composed by the Tony Award-nominated Jeanine Tesori to the libretto of Tazewell Thompson, who also directed. Blue shines a searing light on issues of racism, violence, and the loss that result. Blue follows an African-American family as the patriarch's job as a policeman clashes with his activist son's notions of equality and justice, to create a gripping, enlightening, and moving experience.
When it is performed by ENO at the London Coliseum, it shall mark its UK debut. Directed by the up and coming star of British theatre Tinuke Craig, it promises to produce an intimate family drama with a devastating emotional core.