ENO Harewood Artists look back on 2015/16
9th June 2016 in News
As we draw to the end of the 2015/16 season we say 'good bye for now' to six of our ENO Harewood Artists as they graduate from the programme. We caught up with them to find out what they are going on to do next and what have been their ENO highlights so far.
Mary Bevan
My time as an ENO Harewood Artist officially ends with singing Zerlina in Richard Jones' new production of Don Giovanni in the Autumn, a show which I'm very excited about, mainly because of working with Richard Jones for the first time. After this, I'm then going on to work for Adelaide Festival, the Royal Opera House and Teatro Real Madrid for three new roles (I can't say which yet!). I'll also be recording my debut disc of French songs for release next year, a project which I've been working towards for a while now. I'll be continuing my concert and recital schedule, with a tour of Asia coming up in December with the English Concert and Tim Mead.
I've had so many amazing experiences as an ENO Harewood Artist so it is hard to choose one, but if I had to choose my favourite role I think it would be playing Despina in the hugely fun circus-style production that Phelim McDermott did in 2014. I was given so much freedom to play around on stage, all culminating in a line-dance dressed as a cowgirl and singing in a Texan accent. I'm not sure I'll ever get the chance to do Despina in that way again!
Katherine Broderick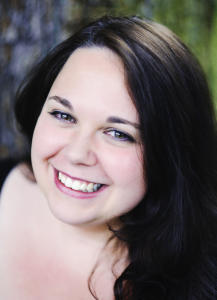 At the moment I'm performing in Opera North's Ring Cycle singing Brünnhilde in Siegfried and Helmwige in Walküre. I am going to be performing the role of Mother in the premiere of Peter Maxwell-Davis's opera The Hogboon with the LSO and Sir Simon Rattle in July and in August I will be at the BBC Proms for Mendelssohn's A Midsummer Nights' Dream with the BBC Scottish Symphony Orchestra.
Next season I will be joining the ensemble of Badisches Staatstheater Karlsruhe and singing Sieglinde in Walküre; the title role in Adriana Lecouvreur; Vitellia in Clemenza de Tito; and Amelia in Simon Boccanegra.
My ENO Harewood highlight is hearing the amazing ENO Orchestra begin the overture of Don Giovanni while I stood in the wings waiting to make my professional London operatic debut as Donna Anna. That was such a huge milestone in my life.
Catherine Young
One of my highlights was making my stage debut in Christopher Alden's A Midsummer Night's Dream, which started my time at ENO with a bang, being cast with a boon of operatic talent including Allan Clayton, Willard White, and Iestyn Davies. I have also been lucky enough to work with industry heavy weights, including Dame Felicity Palmer as both a coach and then colleague in The Queen of Spades.
It takes a long time to develop larger voices and I am lucky to have had such fantastic mentorship and career guidance from the Harewood team at this potentially tricky stage of development. Over the next year I will build on the fantastic foundation I have been given as a Harewood Artist and continue learning the roles that will take me forward and into more dramatic repertoire. I will also be auditioning in Europe and entering some international competitions, so wish me luck!
George Von Bergen
I'll never forget at the end of The Pearl Fishers, where I, as Zurga, stood amongst the flaming ruins of the village with an angry crowd of maimed villagers looking on in accusation as the curtain closed the show!
In the coming months I am singing Don Giovanni in Bristol and then there will be more Puccini and some Verdi in the pipeline…so watch this space!
Anthony Gregory
I'm going on to sing Flute in A Midsummer Night's Dream at Glyndebourne before singing Don Ottavio in Don Giovanni for Glyndebourne on Tour. I will be back at ENO next spring for The Winter's Tale, which I'm very excited about.
My highlights have definitely been Julian Anderson's Thebans – getting to work with Edward Gardner and Pierre Audi on a new composition was extremely rewarding, and also playing Nanki-Poo in The Mikado last season. It was a real laugh with a brilliant fun cast, and I am really proud that whatever I go into over the next few years I can always say I sung Nanki-Poo in the Jonathan Miller production at ENO!
Barnaby Rea
I am leaving the programme in September to join the Ensemble at Oper Frankfurt. In the coming year I will be performing as Lord Tristan Mickleford in Martha, Zaretsky in Eugene Onegin, a Voice/Herald/A Farmer in Jeanne d'Arc au bûcher, Pistola in Falstaff and Keeper of the Madhouse in The Rake's Progress.
Next spring I will be back at ENO to perform the role of Sparafucile in Jonathan Miller's much loved staging of Rigoletto. In May 2017 I will be making my Norwegian debut in the Bergen International Festival with the Bergen National Opera and Bergen Philharmonic Orchestra as Hobson in Peter Grimes. This will be under the baton of former ENO Music Director, Edward Gardner and the production also travels to the Edinburgh International Festival in August.
There are many other unforgettable experiences from the programme that spring to mind, such as singing Sondheim to the great man himself at an intimate luncheon for his 80th birthday, and co-hosting the ENO 85th Birthday Gala earlier this year.
In 2014, I took part in the concert in celebration of George Harewood. To close the concert, the entire group of soloists came together to perform the fuge that ends Verdi's Falstaff. I was sharing the role of Pistola with two pillars of the singing world and bass idols of mine, Brindley Sherratt and Sir John Tomlinson. Being a relative newbie to the professional world, I had never sung the role before. Whilst we were receiving direction on the musical in-and-outs of the piece from Sir Mark Elder, it became clear that despite all their many years of experience, neither Brindley nor Sir John have sung the part either! What a privilege and an honour it was to not only be flanked by such illustrious soloists of my voice type, but to be making a simultaneous role debut of sorts with them at London Coliseum – a memory I shall truly treasure for ever along with many others from my time as a Harewood Artist.
Find out more about the Harewood Artist programme in this short video: