Three new Harewood Artists at ENO
12th July 2016 in News
This summer we welcome three new ENO Harewood Artists – bass-baritone Andri Björn Róbertsson, soprano Soraya Mafi and tenor David Webb.
Both David and Soraya performed in our summer season as A Young Sailor in Tristan and Isolde and Karolka in Jenůfa respectively.
We caught up with the three new Artists to find out what they are looking forward to in the coming season, their favourite operas and the ultimate role they would like to sing one day.
Andri Björn Róbertsson – Bass-Baritone
Trained:
Royal Academy of Music, National Opera Studio. Andri was a member of the International Opera Studio in Zürich, Switzerland and was nominated as the 'Brightest Hope in Classical Music' at the 2013 Icelandic Music Awards.
In 2016/17:
Debut as Angelotti in Tosca, Ceprano in Rigoletto.

I am very excited to sing for the first time at the Coli and to discover two new roles on stage. It will also be invaluable to work with the distinguished coaches of the Harewood programme! Tosca was the first opera I ever saw on stage, then at the Icelandic Opera, so it is fitting for it to be my first opera at ENO. Other favourites of mine are The Lighthouse by Peter Maxwell-Davies, as I've got such great memories of performing it at the Royal Academy of Music, La bohéme and Le Nozze di Figaro. Hopefully I will sing Figaro in Nozze and the Don in Don Giovanni someday!
Soraya Mafi – Soprano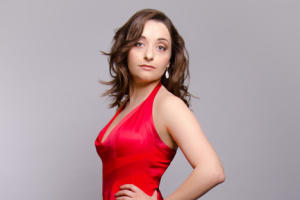 Trained:
Royal College of Music International Opera School. In the last year she has won the Royal Overseas League Competition, The Peter Hulsen Orchestral Song Award, Second Prize at The Kathleen Ferrier Awards and Second Prize and Audience Prize at the International Mozart Singing Competition.
Previously for ENO:
In 2016/17:
Soraya is supported by the Bruce Tollis Fellowship
I am delighted to be joining the ENO Harewood Artist scheme! I am really looking forward to performing Mabel in the revival of Mike Leigh's immensely successful The Pirates of Penzance and sharing the stage with the legendary (and fellow Northerner!) Sir John Tomlinson. But ultimately, I am most excited by the opportunity to develop a relationship with one of the best opera companies in the world.
At these early stages I am not sure yet which direction my voice will grow into but I love the Donizetti ladies – Marie in La Fille du Regiment, Norina in Don Pasquale, Amina in La Sonnambula and the ultimate Donizetti Diva…Lucia! But I think any soprano would be lying if they said they hadn't dreamt of one day performing the role of Violetta Valery!
David Webb – Tenor
Trained:
Royal College of Music International Opera School
Previously for ENO:
In 2016/17:
David is supported by the Mills Williams Foundation Fellowship

I can't wait to play Frederic in Pirates opposite Soraya and with a wonderful cast. To prepare I will continue working with ENO's Head of Training, Jane Robinson. Jane's sessions have been exciting and insightful from day one, we work hard to iron out and polish each and every note I sing!
If I had to say my three favourites it would be La bohéme, L'Elisir D'Amore, Eugene Onegin, but these are just how I feel today! Probably a completely different three tomorrow!
Find out more about the Harewood Artist programme in this short video: